The ultimate proofreading checklist you NEED to use before hitting publish
Are you the kind of person who loves a good list? One that you can check off with a big tick every time you do something? If you need a little guidance with proofreading your own work, this one's for you.
In this post, I'll give you a sneak peek of my ultimate proofreading checklist so you can confidently publish your writing knowing you've done everything within your skillset to check it for errors.
If you're anything like me, you love a good checklist. I had a checklist for my wedding; I had a checklist when I was at uni so I didn't forget an important assignment; I use a checklist for jobs around the house (even though I'm inclined to ignore that one). Basically, I love the little pat on the back I feel when I mark it as done with a huge tick.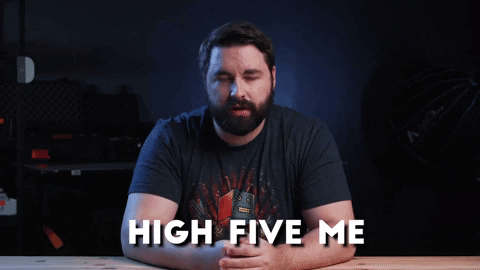 There's nothing better than feeling organised, prepared, and confident – you should apply the same thought process when it comes to your content. You can't just flap your way through something important for your business and hope for the best. You wouldn't bake a cake without following a recipe – I hope not, anyway!
A proofreader is a vital asset to every business, as they stop unwanted errors from reaching your target audience. I know that not everybody can justify the expense though, which is why you need my help to improve your own proofreading skills. That way, you can train yourself to proofread your own writing until you're in a position to delegate and outsource to the pro (*waves*).
There are a few things you can do in general before you even glance at the proofreading checklist. The first one is to STEP AWAY. Lily Karenza, a copywriter and client, recently posted some great tips on how to edit your own copy. Basically, you need to pretend that it has Covid and socially distance yourself from the laptop.
You need to give yourself distance so that your brain can breathe – that way, when your lovely, refreshed brain goes back to re-read the piece it will (hopefully) spot any glaring errors it missed when it'd had enough of looking at it (we all go through this, our brains just get sick of looking at the words over and over again and it packs up shop and heads for a gin).
The second thing you can do before getting into the nitty-gritty editing stage is to read the whole thing OUT LOUD. You might look a bit crazy as you mutter to yourself, but who cares? It helps with placing punctuation as you naturally pause when reading things out loud to take a breath.
Reading out loud will help you to notice any areas that you might be rambling on a bit too. If it isn't absolutely relevant, cut it out. If you have a habit of going off on a tangent, reading out loud will highlight when you've started discussing something unnecessary.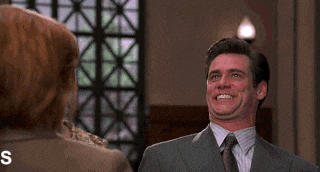 Okay, the next thing is to read it back to yourself at a time when you're most alert. Seems obvious, doesn't it? If you're a morning person you need to go back to it when you're feeling fresh as a daisy. If the idea of doing anything other than shuffling to get your morning coffee with a bird's nest hairdo makes you irritated, then find another time that suits you best. Some people are night-owls and work better when everybody's off in the Land of Nod. If that floats your editing boat, go for it.
Another thing, which I've covered before, is to learn from your own mistakes. Has anybody ever pointed out mistakes you've made in your content? What were they? If you can remember, make sure to check for those first. We're creatures of habit and often make the same mistakes over and over and over again.
If you have a habit of using 'your' instead of 'you're' then look for those first. If you regularly write 'defiantly' when you meant 'definitely' then look for those too. Be your own teacher and learn from your previous sins.
Finally, you could also go down the old-fashioned route and print it out. You might work better with a physical copy right in front of you and a trusty Stabilo (other brands are available) highlighter in your hand. I prefer to save the trees, but I get that not everybody is used to staring at a screen for hours on end.
If you do this, you could take it outside and sit in the sunshine with a cuppa while you work through it. Just make sure you're not distracted by the sound of the circular saw from Dave down the road though (my neighbours are noisy).
So, there you go. You've taken a break, read through it out loud, printed it out, read it when you're wide awake, and checked for all of your regular mistakes. What now?
This is when the checklist is key.
What's actually on the checklist? Here are a few of the things I cover:
+ Mechanics – capitalisation, punctuation, full stops, question marks, exclamations, and dashes
+ Style – sentence structure, syntax choice, repetitions, and clarity
+ Grammar – sentence fragments, subject-verb agreements, pronouns, and verb tenses
Basically, it's jam-packed full of useful things to look for in your content. You can go through it methodically checking for each thing, so you know without a doubt that you've done what you can to avoid disastrous typos and errors.
It's a very useful writing tool to have, I promise you. If you want a copy of the ultimate proofreading checklist, then click here and sign up to have it delivered straight to your inbox when it's released. It will make your editing hell become a lovely, breezy walk in the park – and you'll feel like you've had a high five every time you tick something off.
CHECK. CHECK. CHECK.